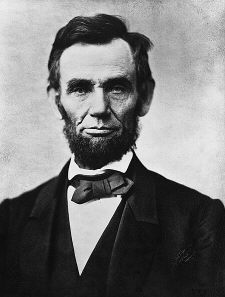 Abraham Lincoln's 200th birthday will be celebrated on February 12, 2009. It may seem far away, but there's already a Lincoln Bicentennial web site planning for the event.
The reason I'm posting about it here is because they're considering a one dollar commemorative coin to honor the former president. Here's an excerpt from their press release.
[WASHINGTON, DC] – U.S. Senator Dick Durbin (D-IL) today introduced legislation to create a commemorative one dollar coin featuring former President Abraham Lincoln.
"Starting tomorrow, the whole nation will join in celebration with the citizens of Springfield, Illinois at the Abraham Lincoln Presidential Library and Museum Official Dedication Celebration," said Durbin. "After the festivities surrounding the dedication are completed in Springfield next week, this new commemorative coin will promote Lincoln's legacy for years to come."
The Durbin bill authorizes the U.S. Treasury to mint 500,000 one dollar coins, which will be 90 percent silver and 10 percent copper. The design for the coins will represent the life and legacy of Abraham Lincoln and will be selected by the Secretary of Treasury after consultation with the Commission of Fine Arts and the Abraham Lincoln Bicentennial Commission (ALBC). The design must also be reviewed by the Citizens Coinage Advisory Committee.
The coins will be available for sale for face value plus a $10 surcharge and an additional amount covering the cost of designing and issuing the coins. According to the Department of Treasury, the average commemorative coin sells for $37.