IOLA, Wis. (Feb. 25, 2009) – Interactive Educational Exhibits will be the focal point at the 15th Annual Chicago Paper Money Expo (CPMX), scheduled for March 5-8, 2009 at the Crowne Plaza Chicago O'Hare in Rosemont, IL. Widely recognized numismatic researcher and author Neil Shafer will share his exhibit Philippine Guerilla and Emergency Currency of World War II. Tom Casper, an active member of the Milwaukee Numismatic Society, will share his exhibit of United States Bonds with CPMX attendees.
In addition to displaying his exhibit of Philippine Guerilla and Emergency Currency of World War II, Neil Shafer will speak on the topic at 3 p.m. on Saturday in the Kennedy Room. At the conclusion of his presentation, Shafer will lead his program attendees to the exhibit area, where he'll share additional comments and insights on the subject area of his presentation, illustrated by the notes in his display.
Shafer is the author of the standard reference source on the subject of his talk and exhibit, as well as A Guidebook of Philippine Paper Money and the Standard Catalog of Depression Scrip of the United States. In addition, he was the long time editor of Krause Publications' Standard Catalog of World Paper Money.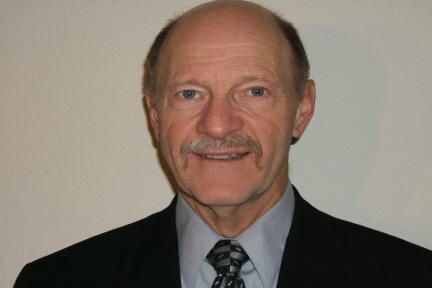 Tom Casper is a past president of the Milwaukee Numismatic Society and chairman of that club's annual coin show. His exhibit on United States Bonds was the winner of the coveted Best of Show exhibit award at a past convention of the Central States Numismatic Society. He'll be joined by numismatic researcher and publisher Fred Schwan, author of the widely acclaimed World War II Remembered. Schwan and Casper will give a joint presentation about United States government debt instruments on Saturday at 1 p.m. in the Love A-B room. Like Shafer, Casper and Schwan will also continue their presentation with additional comments and insights at the exhibit area at the conclusion of their talk.
"I've always been troubled at shows with all the time, effort, cost and research exhibitors obviously expend, only to see the exhibit area almost deserted many times," said CPMX Convention Chair Kevin Foley. "I hope our new approach of having a small number of especially high quality invitational exhibits accompanied by a presentation by the exhibitor and others, will help show attendees recognize the educational and cultural enrichment opportunities afforded by the exhibit area. There are important things to know about numismatic items that go well beyond their current commercial value. They are part of the history and heritage of whatever area they were produced in and deserve attention on that even more meaningful level, as well."
Commercial activities at the CICF will be highlighted by a two-session auction cataloged and conducted by Lyn Knight on Friday and Saturday evenings. Auction lot viewing starts on Wednesday, March 4 at the Crowne Plaza. Bourse activities get underway from 10 a.m.-2 p.m. on Thursday, March 5 with a closed setup restricted to booth holders only. From 2 p.m.-6 p.m. that day will be the Professional Preview, where dealers without booths as well as collectors, will be admitted to the bourse area in advance of the general public. A $50 registration fee applies to the Professional Preview. The regular public bourse hours will be Friday and Saturday from 10 a.m.-6 p.m. and Sunday from 10 a.m.-1 p.m. Admission is free on Sunday and $5 for a two-day pass valid Friday and Saturday.
A discounted rate of $112 single or double is available to CPMX attendees at the Crowne Plaza, which offers complimentary shuttle service for its guests to and from nearby O'Hare Airport. Reservations can be completed by calling (847) 671-6350 and mentioning rate code "KF1". Dealers interested in booth space should call Foley at (414) 421-3484.
Attendees can now register for CPMX in advance online. Find registration and additional details about the 15th Annual Chicago Paper Money Expo at cpmxshow.com. More information about the Lyn Knight auction firm, sponsor of the CPMX's official auction, can be accessed at lynknight.com.