Zyrus Press, a publisher of coin collecting books, periodically sends me copies of soon to be released books. I read the book, write a review, post it on this site and the book is mine to keep. It's a pretty good deal for all involved. Zyrus Press and the authors get publicity for their books, I get to read a new coin book and you get to learn about a new coin book.
They contacted me two days ago with two books that are available to review, but I don't have time right now. Initially I thought I'd pass, but then it occurred to me that one of you might be interested in getting a free coin book, reading it and writing a review to be published on this site for all to see.
If this works out well we may be able to do more of it in the future. Here are the two books.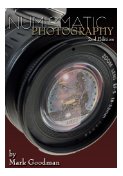 Numismatic Photography, 2nd edition by Mark Goodman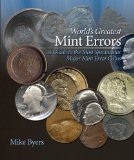 World's Greatest Mint Errors by Mike Byers
It's first come first serve so email me with your name, email address and which book you're interested in reviewing. If you're chosen to review the book, I'll have the publisher send the book straight to you.
Update: Both books have been claimed. Thanks your interest!