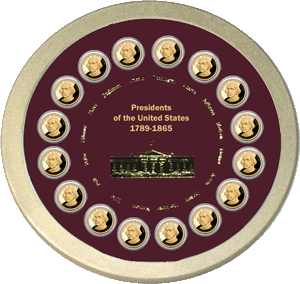 David Lazarus of the LA Times wrote about the latest World Reserve Monetary Exchange yesterday, discussing their offer of a roll of 50 $1 coins for $124. He notes you can purchase a roll at your bank for the face value of $50.
As part of his data gathering work he contacted Monica Wallace at WRME input from several coin dealers, a representative of the American Numismatic Association and the U.S. mint. He also called WRME to place an order.
A representative from the U.S. Mint said that officials are, "aware of World Reserve Monetary Exchange's ads but are largely powerless to do anything about the company's claims." They advised people with complaints to contact the Federal Trade Commission or their state's attorney general.
Lazarus concludes with a quote from Jim Foster, a Long Beach coin dealer, who said he'd discourage people from buying slickly packaged rolls of presidential coins.
"It's like taking generic aspirin and putting it in a super-exclusive box," he says. "It's still just aspirin."
As always, it's wise to thoroughly research any coin purchases you make.